'This article was originally published on the Bunbury Geographe website.'
---
Join the clued-up crowd that are thirsty for new experiences and honing their alternative wine palates. From Arneis to Barbera, Fiano to Tempranillo, the Geographe Alternative Wine Trail will introduce you to some cutting-edge wines.
The Geographe wine region is home to a group of innovative winemakers, passionately crafting award-winning alternative varieties. It's not surprising, with a region steeped in Italian heritage! The trail lists eight must–do cellar doors where you can sip and swirl more than twelve alternative varieties. Our winemakers will be on-hand to talk to you about these fascinating wines and share their knowledge with you on all things alternative.
The self-drive trail meanders through fertile coastal plains, picturesque valleys and up, into the hills providing sweeping views over the distant Geographe Bay and Bunbury. On your trail journey, sit down to a long lunch (with more wine) or savour a seasonally-minded tasting plate of Geographe produce.
So say goodbye to a fridge full of only Sauvignon Blanc and get a little alternative in the Geographe. It's your next wine pilgrimage.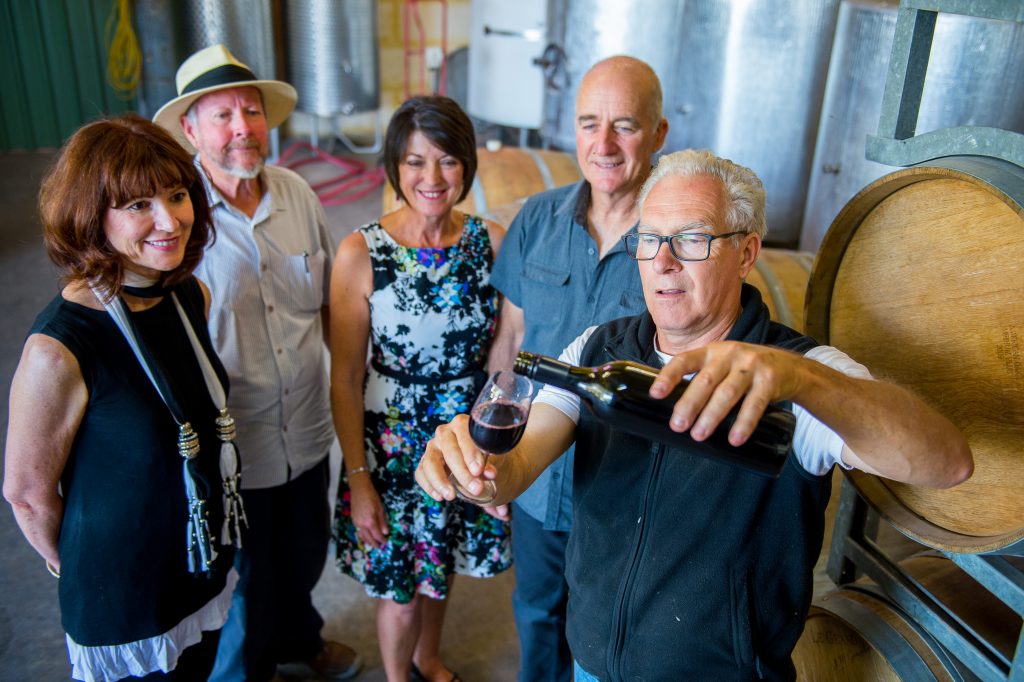 1. VINEYARD 28
A trip to Italy – no passport required
Turn off the Forrest Highway, travel west across the ancient limestone, through the native bush and arrive four minutes later at the Vineyard 28 Cellar Door. It is a warm and welcoming place, brimming with colour, vibrancy, passion and creativity. Experience the Italian grape varieties and wine styles that they are passionate about growing and making.
Must Try: Arneis, Dolcetto, Moscato and Nebbiolo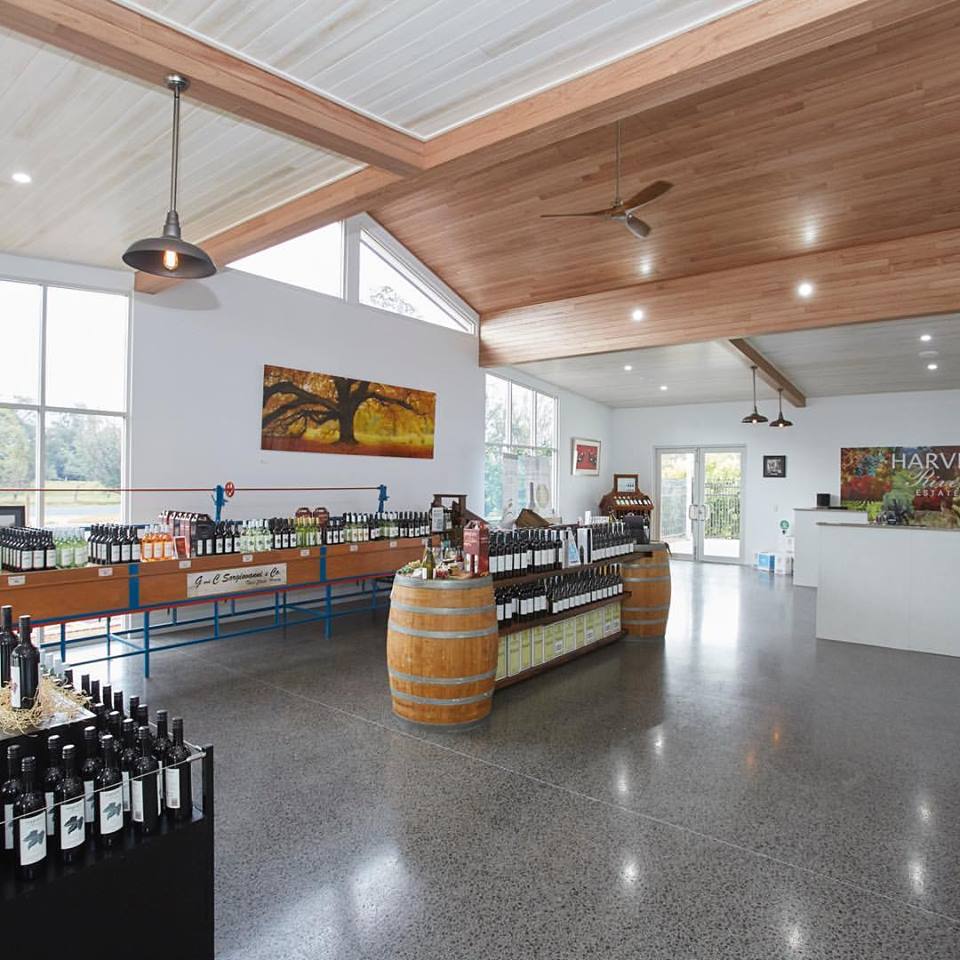 2. HARVEY RIVER ESTATE
Savour the influence of one of WA's most prominent Italian Families and climb The Big Orange
In 1928, the Sorgiovanni family arrived from Italy and settled on the banks of the Harvey River. The next generation now tends 20-hectares of vineyards, and their highly acclaimed wines are exported around the world. With Jimmy Watson Memorial Trophy winner Stuart Pierce at the helm, Harvey River Estate produce fruit-driven wines which reflect the terroir of the Geographe region. After a visit to the cellar door, climb the famous Big Orange for picturesque views over the vineyard and Harvey.
Must Try: Moscato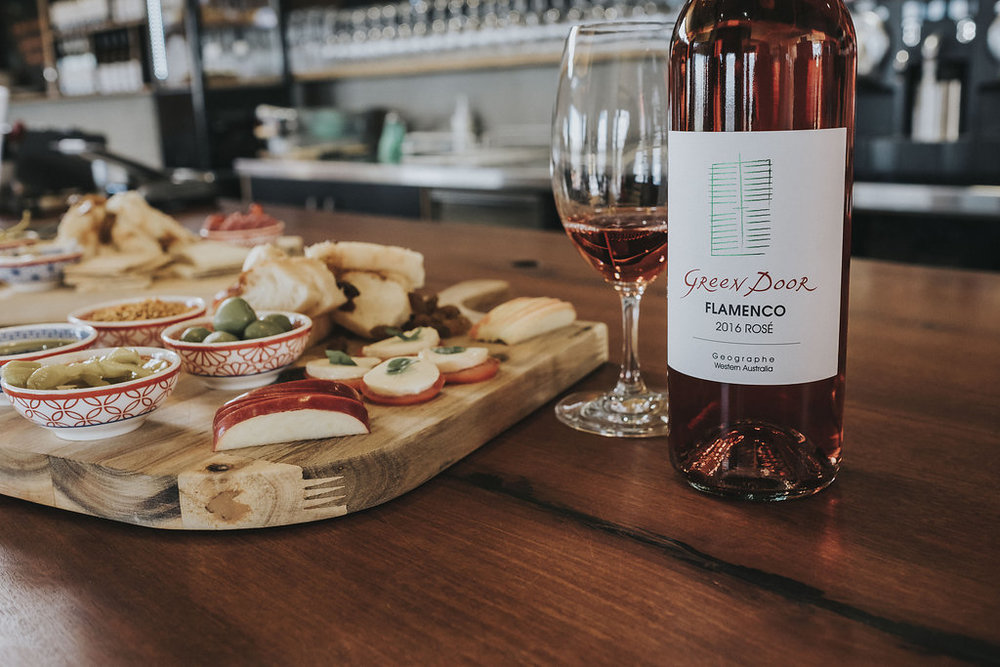 3. GREEN DOOR WINES
Local wine with a European twist
Green Door Wines, owned and operated by Ashley and Kath Keeffe, have a funky Cellar Door with a Spanish influence overlooking the Ferguson Valley. Regarded as one of the best views in the region, a visit to their architecturally designed (Paul O'Reilly of Archterra) cellar door is a must-do! The centre-piece is an ornate 'green door' purchased by the travelling owners from a marketplace in Fez, Morocco. Sit back with good company, European style wines and simple delicious grazing style platters for a great local wine experience.
Must Try: Tempranillo, Monastrell and Fiano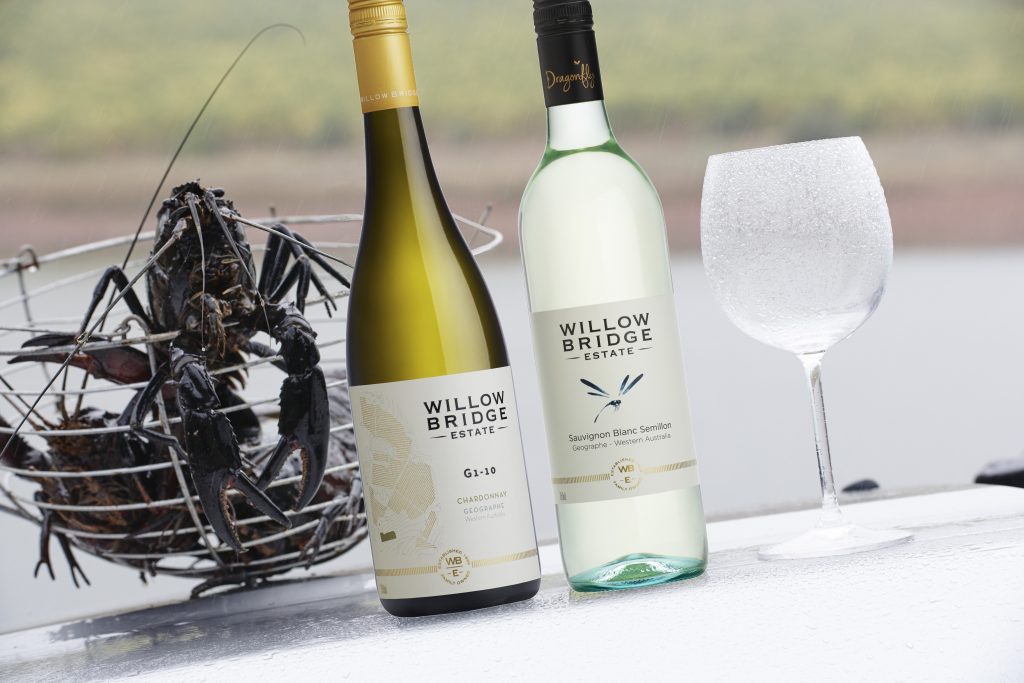 4. WILLOW BRIDGE ESTATE
Home of the Black Dog and Rated 5 Star Winery James Halliday Wine Companion
Two hours south of Perth in the Ferguson Valley, a pristine piece of land rises from the coast to form rolling hills, unique to this corner of the world. This is the acclaimed Willow Bridge Estate. The Estate is family owned and operated by Jeff and Vicki Dewar, who bought the picturesque 180-hectare hillside property in 1996 after an exhaustive search of the state for the ideal vineyard site from which to realise their shared vision of producing world-class wines which are both opulent and accessible. "We pick and crush every grape, we press every skin, we ferment every litre and we pack every bottle" Senior Winemaker, Kim Horton.
Must Try: Maria Sol Shiraz Tempranillo Cabernet and Solana Tempranillo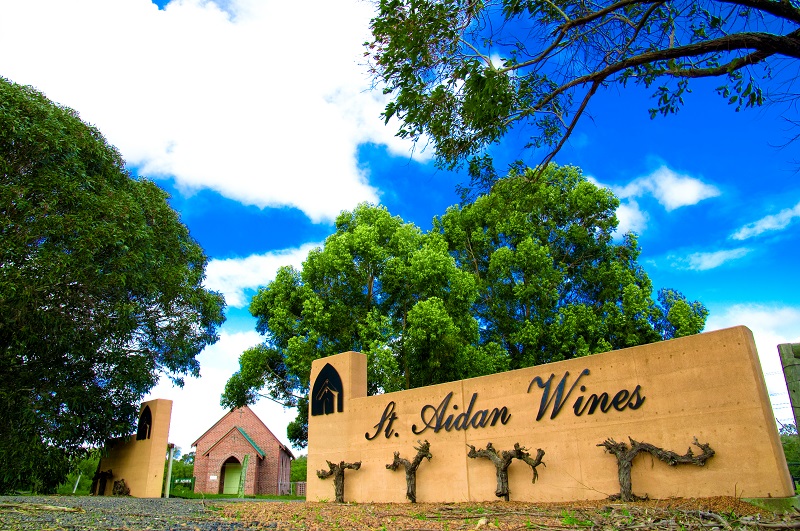 5. ST AIDAN WINES
Art in a bottle
St Aidan Wines and Restaurant lays in the heart of the picturesque Ferguson Valley astride the Ferguson River. The name derives from the districts historic church that sits on its boundary. The boutique vineyard is family run with a 'bud to bottle' focus on quality. Delight your palate with their highly acclaimed wines, double that delight with lunch in the restaurant and enjoy a seasonal menu infused with local flavours. In Summer, laze on the sprawling lawn with a wine or two at their open-air cinema, Films on Ferguson.
Must Try: Tempranillo and Moscato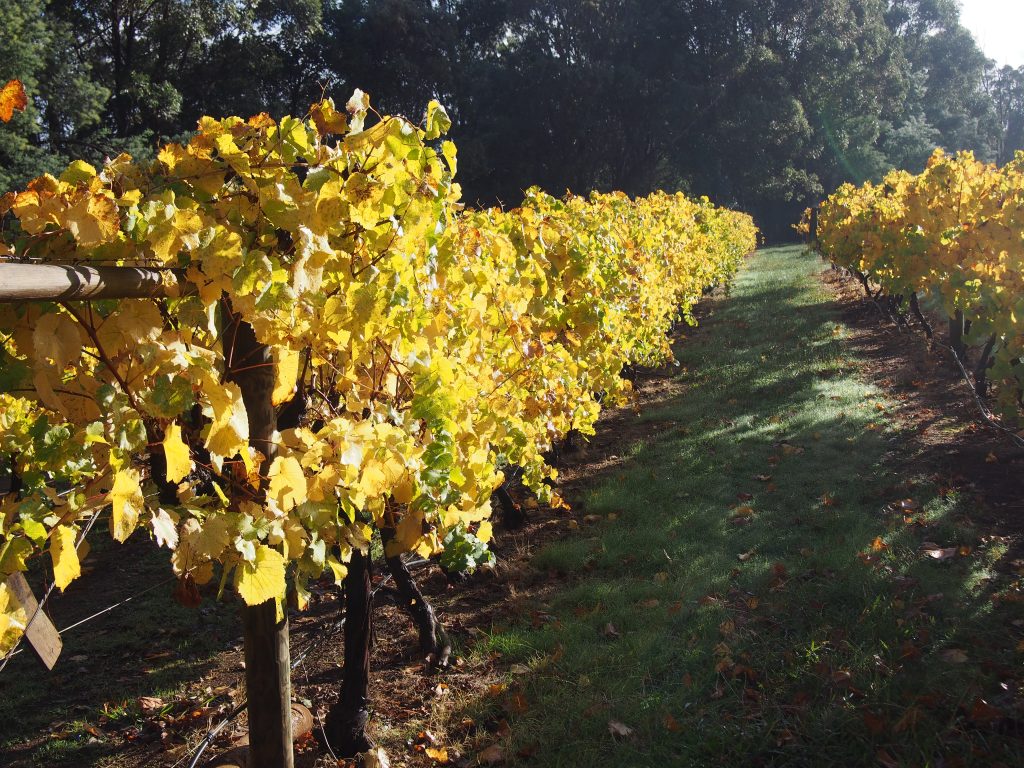 6. THOMSON BROOK WINES
Handcrafted wines at an RV Friendly vineyard
Thomson Brook Wines is a boutique family run winery in the beautiful Preston Valley offering a selection of handcrafted wines made from hand-picked estate grapes. In addition to a robust Barbera, they have a variety of traditional red and white wines available to savour, as well as renown liqueurs and ports. Dreamed of staying at a vineyard in your RV? Thomson Estate is one of the few Australian RV-friendly vineyards, so pull up and sip a wine amongst the vines!
Must Try: Barbera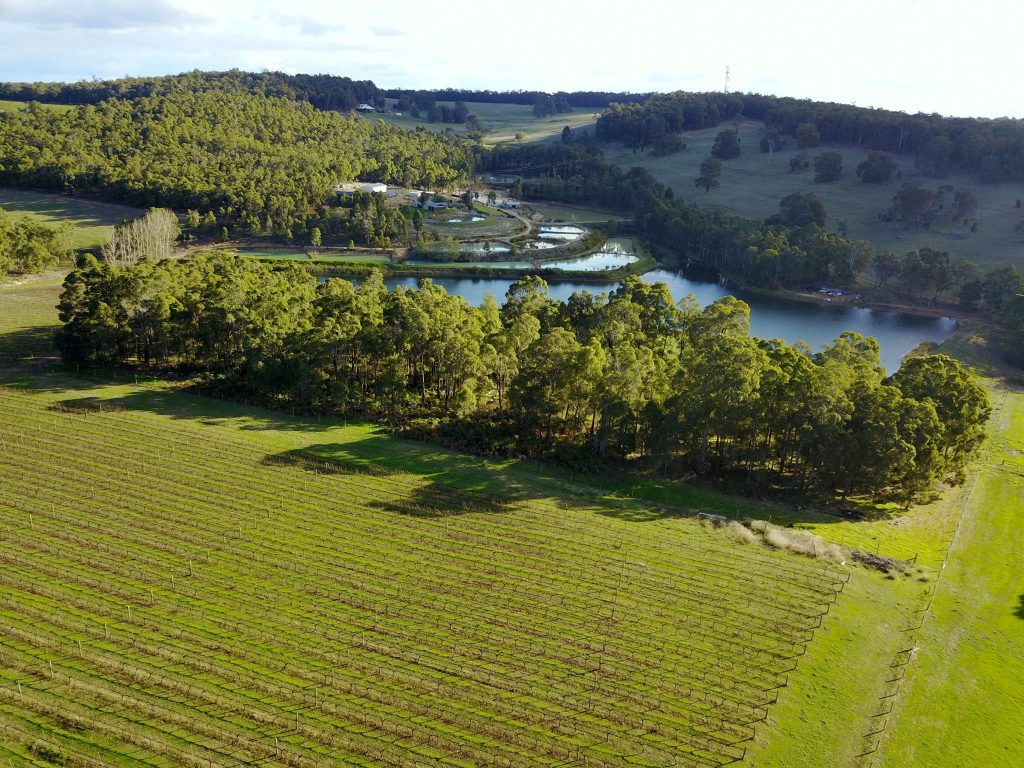 7. SMALLWATER ESTATE
The home of the famous marron pie
Meander down a gravel road and rolling hills to find Smallwater Estate Restaurant and Cellar Door hidden in a beautiful setting with magnificent views over lakes and dams. It is the most awarded boutique vineyard in the Geographe, so sit back and relax on the deck taking in the beauty of the panoramic vista while enjoying medal-winning wines. Afterwards, tantalise your taste buds with their famous marron pie using freshly caught marron from their dams – this is paddock to plate at its best.
Must Try: Zinfandel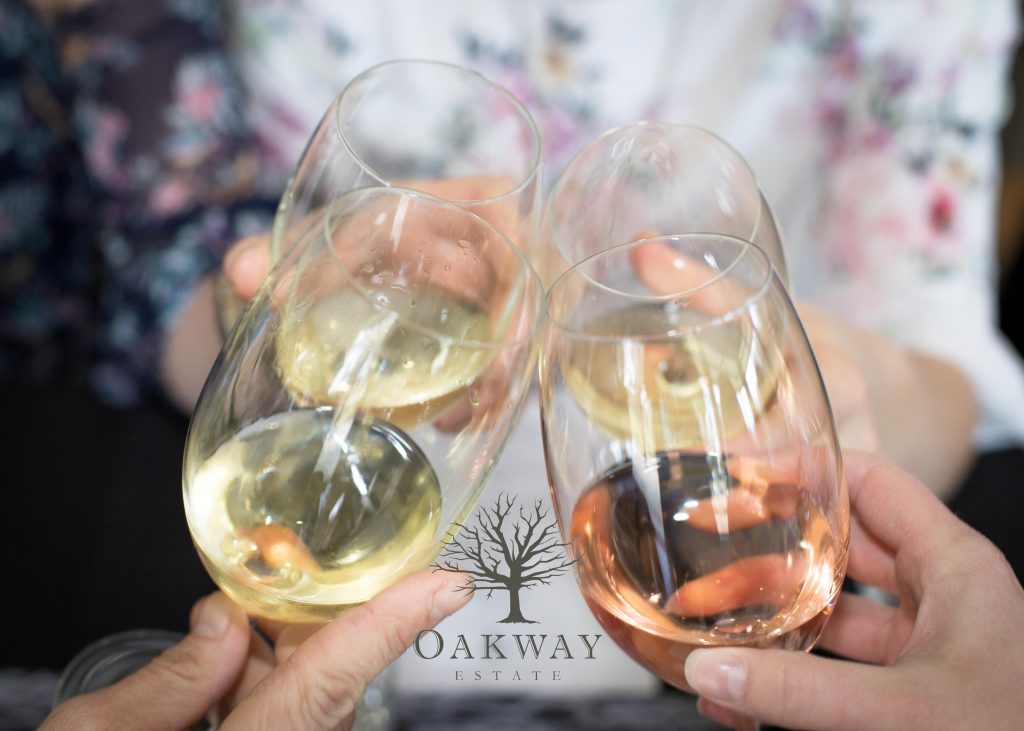 8. OAKWAY ESTATE
There's a story in every bottle
Off the beaten track near Donnybrook you can leave the world behind in this secluded location between forest and the beautiful Capel River. At Oakway Estate enjoy handcrafted wines and beers (their famous Ned's Brew), gourmet pizzas and platters in an idyllic and serene setting. Themed periodic Long Table Lazy Lunches throughout the year are prepared by local guest chefs and use local produce. Turning moments into memories, that will live on long after your visit.
Must Try: Vermentino, Malbec and Moscato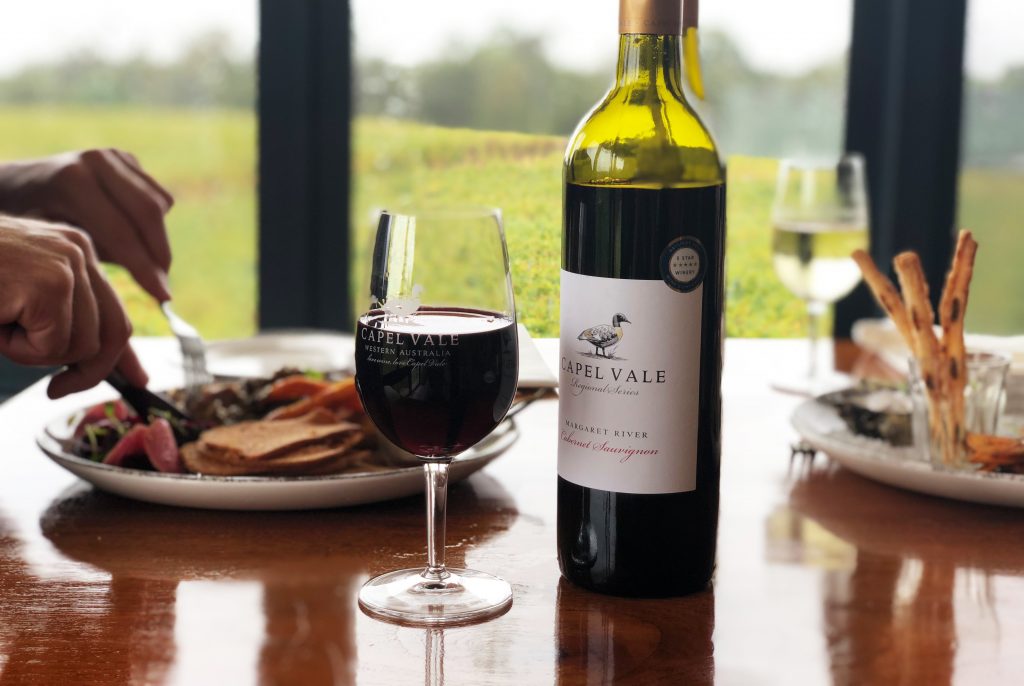 9. CAPEL VALE WINES & MATCH RESTAURANT
James Halliday 2019 Top 5 Red Star Winery and 10 wines with over 90 points
Capel Vale is a pioneer within Western Australia and amongst the first to be established with vines planted in 1974. The initial winery was built on the Stirling Estate in Capel in 1979 followed shortly thereafter with the first vintage in 1980. Let friendly staff guide you through their breadth of sublime wines. Hungry? Match Restaurant will take you on a journey with each Match plate specifically matched to wine. Each specially selected item will highlight a different character in the wine. Or, try their new wine flights!
Must Try: Malbec